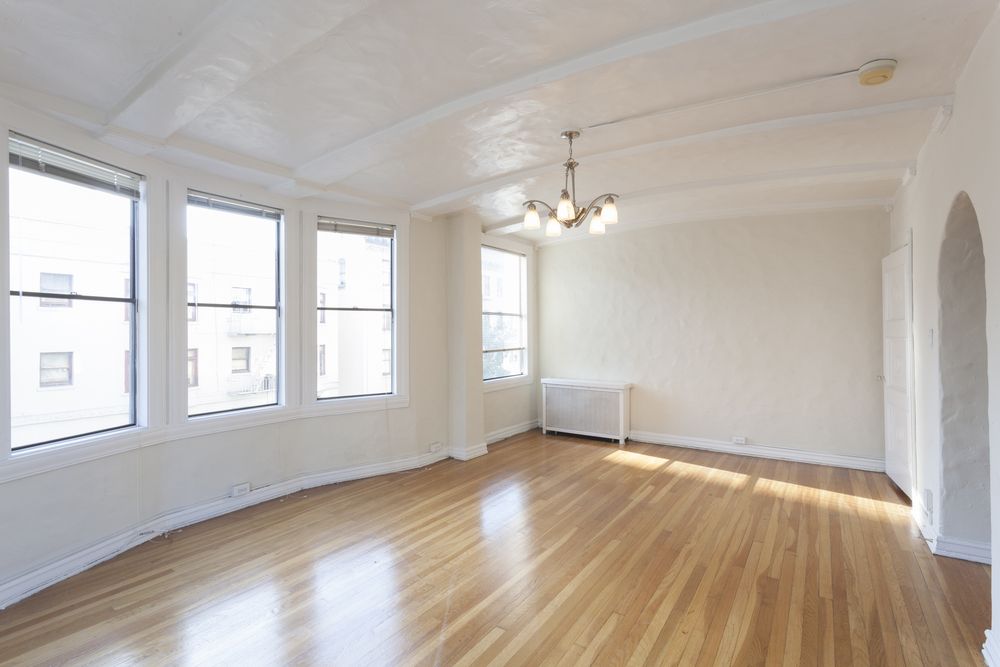 SERVICES
Trying to work out exactly which of our processes will suit you the best? That's understandable: at the Balham Floor Sanding Company, we do provide a fair few of them! Remember, if you'd like to see some of our work in action, then our Gallery page has before-and-after shots of a lot of the work we've carried out. Our Testimonials page is also well worth a look if you'd like to hear from previous customers of ours.
Here, then, are the main services that we offer:
FLOOR SANDING
Judging by our name, it would be quite surprising for this to not be top of the list! We've been providing floor sanding services to customers all over the UK for nearly 20 years now, and we still love the site of a freshly sanded surface that's been lovingly restored to look virtually brand new. Our expert technicians use only the latest dust-free machines to help bring your floors back to life.​
WOOD FLOOR RESTORATION
​
Floor restoration work varies according to the customer. Some customers move into a property and pull up the carpets, discovering that the floorboards underneath would look great if only someone was able to buff out the scratches, replace the damaged panels and give the whole thing a once over. For other people, restoration is simply a matter of relaying some loose parquet tiles! Whatever your floor restoration needs, we can help you.
WOOD FLOOR REPAIR
​
If a wooden floor has been neglected enough to need our restoration services, then it will often also need some initial repairs done. This can be everything from resealing chips or splinters to hammering down loose panels. Whatever the repairs, you can trust us: we're members of both the Guild of Master Craftsmen and the National Wood Flooring Association, and have nearly 20 years of experience in the industry.​
​
WOOD FLOOR STAINING
Staining is a secret weapon for virtually every profession that uses timber in its work. A coat or two of the right stain can render a formerly dull and worn floor unrecognisable. As such, we'd recommend that everyone looking to give their floor a bit of mojo consider the merits of our staining service.​
Alongside staining, finishing represents a key part of restoring the 'as-new' look. We stock a wide range of different products, all of them designed to accentuate the visual qualities of the wood in a delicate and effective way. Choosing between them can actually be a bit tricky, but this is something that you can discuss either with our customer service team, or with the manager that conducts our free, no-obligation consultation. It's worth mentioning that all of the finishes we use are both non-toxic and eco-friendly, so you can be sure that you're doing your bit for the environment in addition to obtaining a gorgeous floor!​
As perhaps the most complicated form of wooden floor design, it's no surprise that many people struggle with sanding a parquet floor: after all, the more panels there are in a pattern, the more potential there is for them to become loose or damaged.
Fortunately, we've been around the block more than once in our near two decades in the flooring industry, and as a result have dealt with parquet flooring on numerous occasions. This experience, combined with our cutting edge dust-free sanding machines, means that you can trust us to get the job done. Let's get the parquet started, so to speak.
​​​WOOD FLOOR POLISHING
Aaaaah, polishing. If there's a more under-rated technique in terms of helping to keep wood looking great, then frankly we've got no idea what it is. It's genuinely hard to emphasise just how effective a regular polish can be in ensuring that the restored floor still looks the part ten years later. Indeed, we recommend that floors are polished professionally at least once every couple of years. Our technicians are on hand to help out if you don't fancy dealing with the elbow grease side of things yourself!​
GAP FILLING: RESIN SLIVERS AND SILICON
Gaps in the floor are something that absolutely no one wants, especially if they've just invested time and money in making the rest of the floor look amazing! That's why - if a gap needs filling prior to the restoration - we get it done early. That way, once the full restoration has been completed, you'd never even know that there was one there at all. Oh, and here's another reason to get that gap filled: it blocks air from the room, keeping it warmer and bringing down heating bills. Yes, really!​
​
WOOD FLOOR MAINTENANCE
Regular maintenance can be the difference between a floor lasting for 20 years, and it needing a new restoration four years later. It's for this reason that we give all of our customers a free floor cleaning kit when we've finished the work. We also offer a range of different maintenance services ideal for those that don't have the time to do the ongoing work themselves. ​
It's important that your staff are not interrupted by the noise of work being carried out. It's for this reason that we provide an out-of-hours service to a range of commercial customers. We work when you don't, giving you the great floors you deserve, and your employees the peace and quiet that they need.​
Getting children to concentrate can be pretty tough as it is, so the last thing teachers want is for work to be going on whilst they're trying to teach a class! We can work on both school holidays and weekends to ensure that your school floors are being kept in excellent condition without the kids being interrupted.​
We offer a range of different waxes, oils and varnishes to help you do so. From our eco-friendly waxes to our range of non-toxic oils, we've got the perfect final touch for your stunningly restored floor.​
Remember that you can get in touch with us today on 020 3151 7937, or by sending us an e-mail at

floorsandingbalham@gmail.com.

If you'd prefer, you can also fill in our online

contact

form .